Heavy duty containers SL
with hinged two-part lid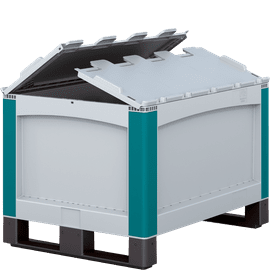 zoom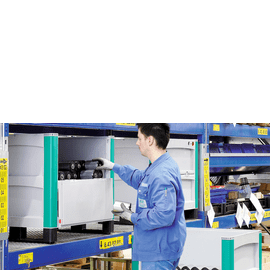 zoom


Short Description
hardwearing and safe: load capacity 500 kg, stacking load 1500 kg
this option weighs much less than conventional wire-mesh pallet boxes or steel sheet containers
easy-to-clean surfaces for hygienic transport
protects goods from damage and dirt
runners for convenient handling with fork lift truck or hand pallet truck
Please note: Some light barrier systems do not recognise bins with a black base. We are happy to offer bins with the base in the same colour as the bin.
Product Details
Heavy Duty SL Pallet Container – with hinged double folding lid

Heavy-duty SL containers with runner base and sturdy hinged lid.

A practical choice for storing and transporting heavy goods, these superior containers from BITO's SL series make a worthwhile investment. Perfect for use in your warehouse or as part of your logistics network, these containers offer generous dimensions and a range of essential extras to make your workflow run more smoothly than ever.

Our heavy-duty SL containers can comfortably accommodate loads of 500kg in transit. Three containers stacked together can also take on heavier loads of up to 1,500kg, when stored in fixed and stable locations. The lightweight plastic structure minimizes transportation costs and maximizes safety. Skid runners make transporting these boxes incredibly easy, whether you're moving them by fork lift or using pallet trucks in the warehouse.

The SL container series comes with a host of extras. Keep it simple with document pockets and labels to identify and organise your inventory, or choose anti-slip matting to keep your stacked boxes safe and secure when stored. These heavy-duty containers are also incredibly easy to clean, making them food-grade material. With enclosed side walls, not only loading and unloading are a breeze, but so is maintenance too.
Technical specifications
| | |
| --- | --- |
| Bin type | SLD86621K |
| External dimensions L x W (mm) | 800 x 600 |
| Height (mm) | 741 |
| colour | grey |
| Material | PP |
| Percentage of recycled material (%) | 10 |
| Internal dimensions L x W x H (mm) | 739 x 539 x 573 |
| Volume (litres) | 223 |
| Stacking load (kg) | 1500 |
| Load capacity (kg) | 500 |
| Base option | Double base |
| EAN | 4250692912822 |
Features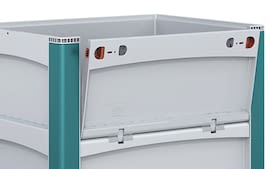 Drop door
Optionally available on short or long side. Jam-free operation due to synchronised hinges. Only one hand needed to close door, also when containers are stacked.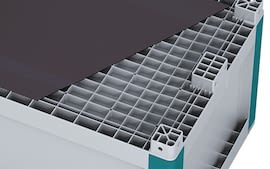 Double base
Welded sandwich construction for high load capacities. Version for automated bin storage (flat base, no runners) can be supplied upon request.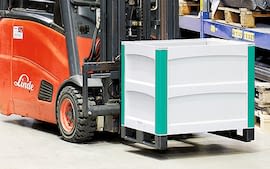 Runners
Suited for fork lift truck or hand pallet truck handling. Easy to mount and to remove. Convenient in-house transfer with a hand pallet truck or a container dolly. Can also be handled on powered and gravity-driven conveyors.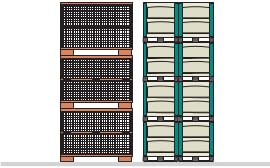 Optimum container size
The trend towards reduced batch sizes demands smaller bulk storage containers. Advantage: more items can be stored on the same floor space.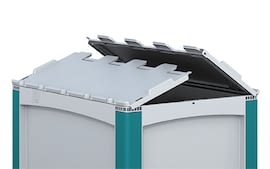 Lid options:
Hinged lid: firm fit, can be strap-sealed and security-sealed.
Drop-on lid: perfect protection against soiling, easy drop-on fitting and removal (supplied upon request).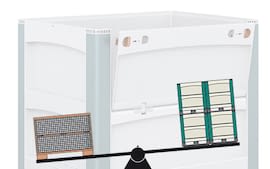 Light weight champion
Weighs much less than a same size metal container, but with similar load capacity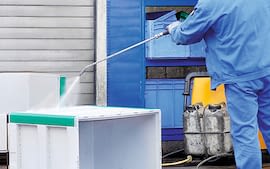 Clean and safe
Smooth internal sides allow easy cleaning, completely closed construction is ideal for storing and transporting liquids in jerrycans and drums.
Downloads
Technical data sheet
Declaration of conformity
Brochure