Roller tracks
with flanged plastic rollers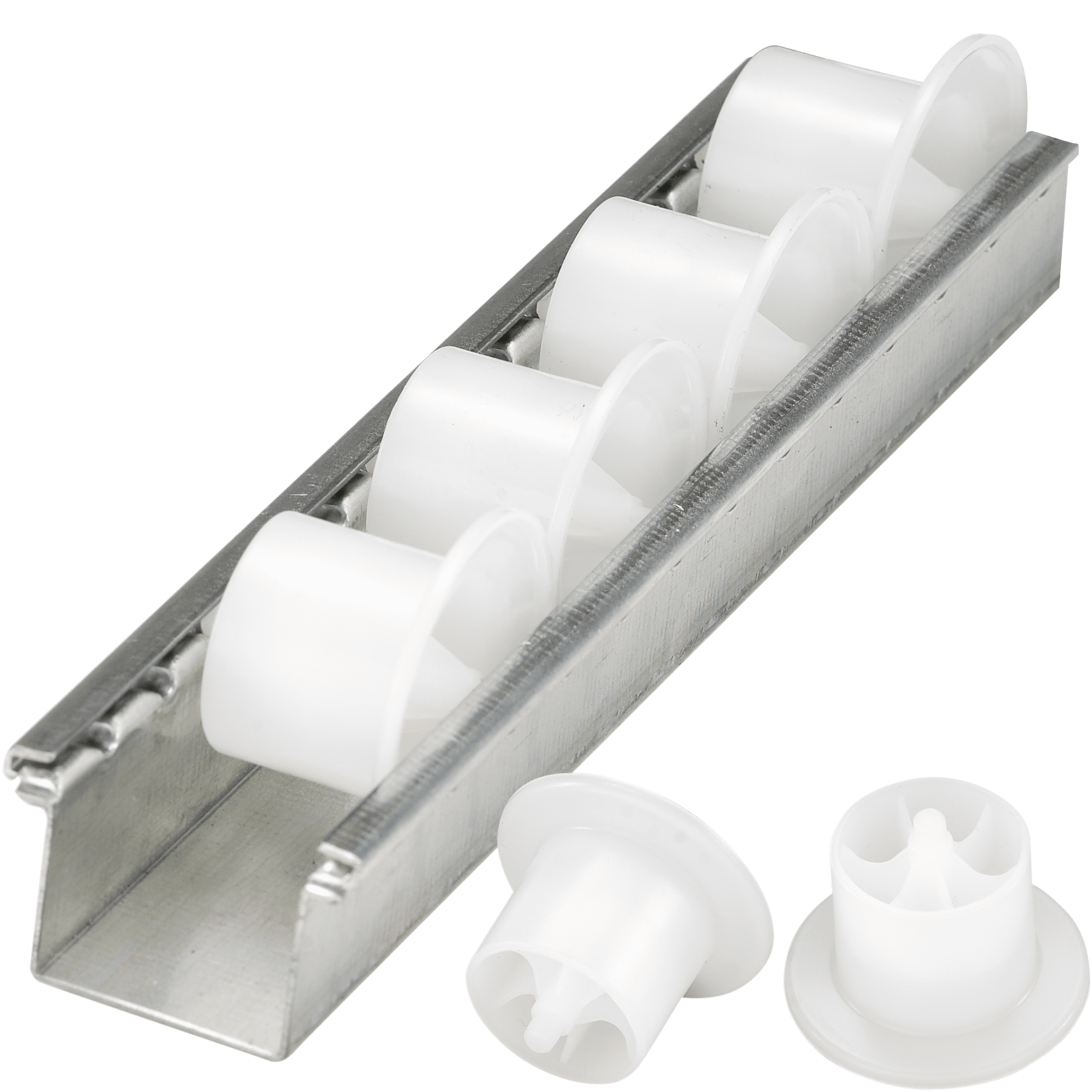 zoom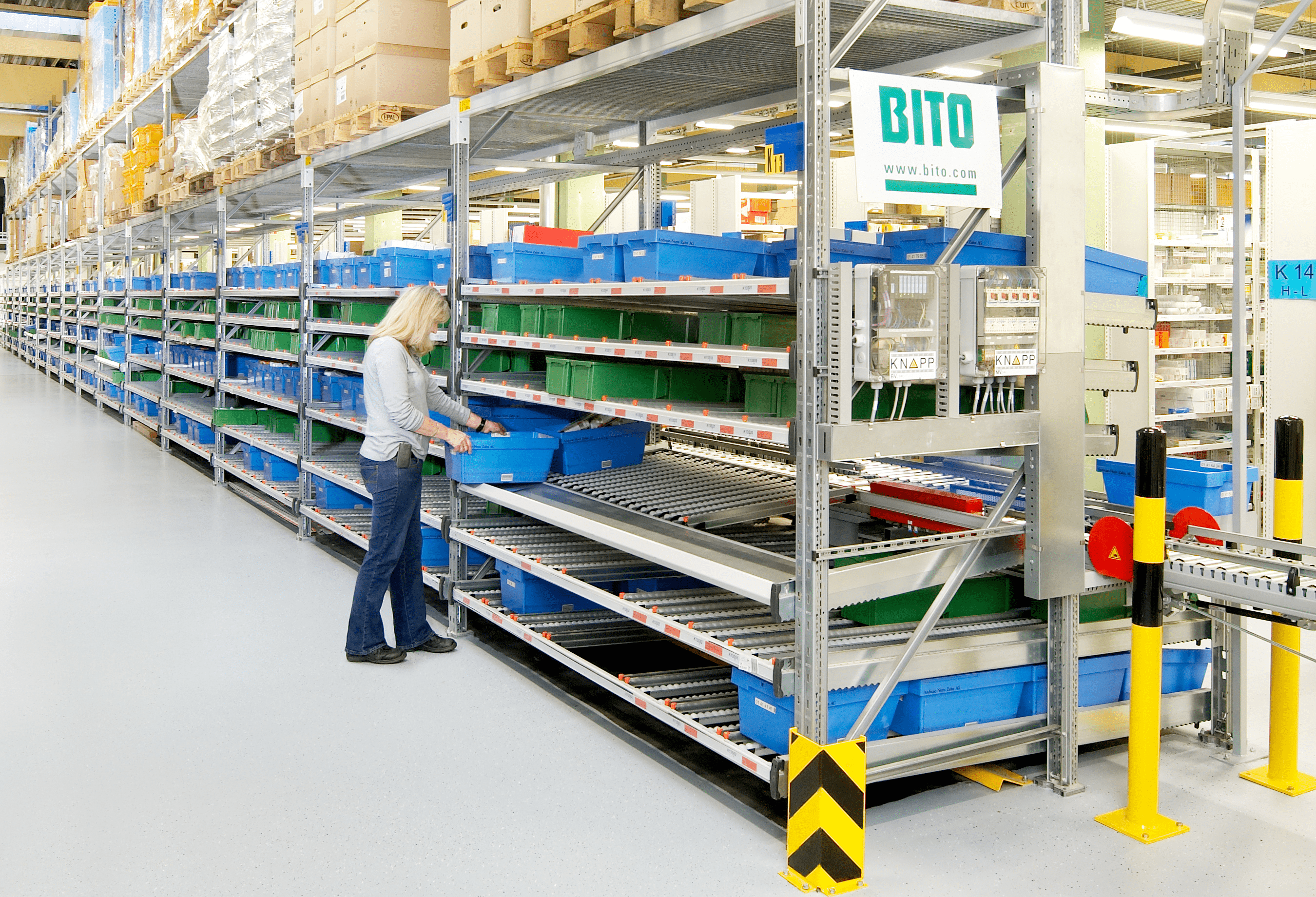 zoom



Short Description
Carton live storage accommodates smaller sized storage units such as plastic bins and containers, cartons or individual items without packaging. All goods are loaded at the rear of a storage installation and move gravity-driven on inclined roller lanes to the picking face where they can be picked to requirement.
Product storage in FIFO (First in - First out) order as well as single reference lines allow easy monitoring of production batches and sell-by dates.

Please note: This racking system has been designed for in-door use only. The indicated load capacities are not valid for earthquake hazard zones. If your storage and order picking facility is intended for use in a seismic hazard zone, please inform BITO in advance!
narrow roller pitch ensures smooth and trouble-free conveying
good start-up and conveying qualities
goods move down the lane in a perfectly straight line
plastic rollers guarantee low-noise operation
This roller type eliminates the need for other lane dividers, thereby improving the conveying ability of light-weight unit loads.
More product details
Product Details
Technical specifications
| | |
| --- | --- |
| Roller pitch T (mm) | 42 |
| Length (mm) | 2000 |
| Roller length (mm) | 24.5 |
| Load cap. per roller (kg) | 4 |
| Roller Ø (mm) | 26 |
| EAN | 4250692916271 |