Multi-purpose containers MB with ribbed base
with hinged interlocking lid and fork entry shoes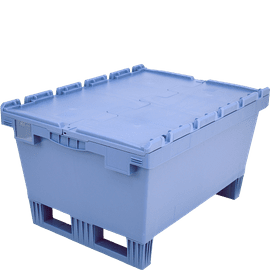 zoom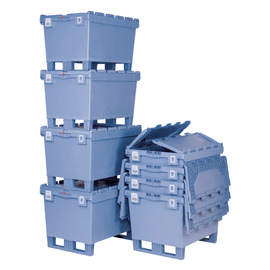 zoom


Short Description
first nestable container with fork entry shoes
perfect for all distribution/transport, storage and picking tasks
nest to reduce volume for empty storage and transportation
developed for heavy duty applications
solid lid allows secure stacking
Product Details
Multipurpose MB distribution container with ribbed base, with hinged interlocking lid and fork entry shoes

These versatile stacking containers from BITO are reusable and extremely practical. They come with a range of features, including a ribbed base to accommodate heavier loads, and fork entry shoes for transportation by pallet truck or fork lift.

Whether you're looking for a convenient storage solution for your warehouse, or you need to refine your transportation process, these MB stacking containers from BITO are the perfect choice of container. These durable and reusable containers come with useful extras that make everyday operation that little bit easier.

Made from high-quality plastic, these containers will withstand everyday wear and tear, and enjoy a long service life. What's more, they'll accommodate generous loads both in fixed locations and on the move, making them an ideal choice for warehouses with limited square footage. These particular containers have a double base to support even heavier loads, while fork entry bases mean they can be moved with ease using forklifts and other automated equipment.

Another advantage with these containers is that they're entirely reusable. If you're tired of wasting money on excess packaging materials, these boxes will help you slash wasteful expenditure. Handy extras can also be added to your order when you purchase these stacking containers from BITO online, including labels to speed up sorting and anti-slip mats to protect the inside base of the container from stored goods.
Technical specifications
| | |
| --- | --- |
| Bin type | MBD86321RKUFE |
| External dimensions L x W (mm) | 800 x 600 |
| Height (mm) | 453 |
| colour | dove blue |
| Material | PP |
| Volume (litres) | 109 |
| Stacking load (kg) | 300 |
| Load capacity (kg) | 75 |
| Temperature range | -20°C to +80°C |
| Base option | Ribbed base |
| EAN | 4250692922104 |
Features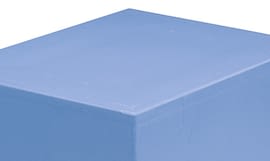 Standard base
Standard base for loads up to 50 kg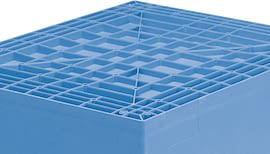 Ribbed base
Ribbed base for loads up to 75 kg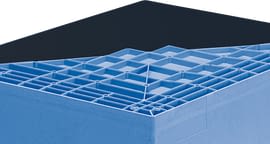 Double base
Double base for loads up to 200 kg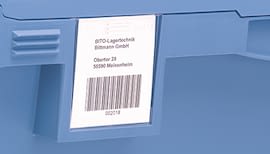 Label cover
The integral label cover protects your address labels and address cards.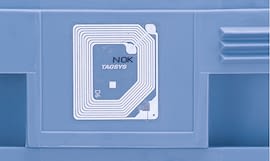 Barcode/RFID labels
Slightly recessed label areas allow exact positioning of barcode labels and RFID labels.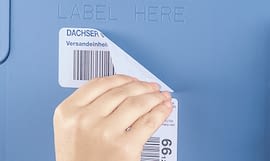 Adhesive labels
Dimpled areas allow easy positioning and removal of adhesive labels.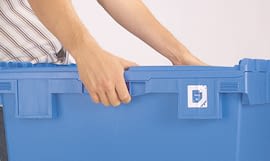 Manual handling
Ergonomically designed, closed hand grips allow easy handling.
Downloads
Technical data sheet
Declaration of conformity