Container Pick Walls with large XL containers
with long side pick opening, 600 mm deep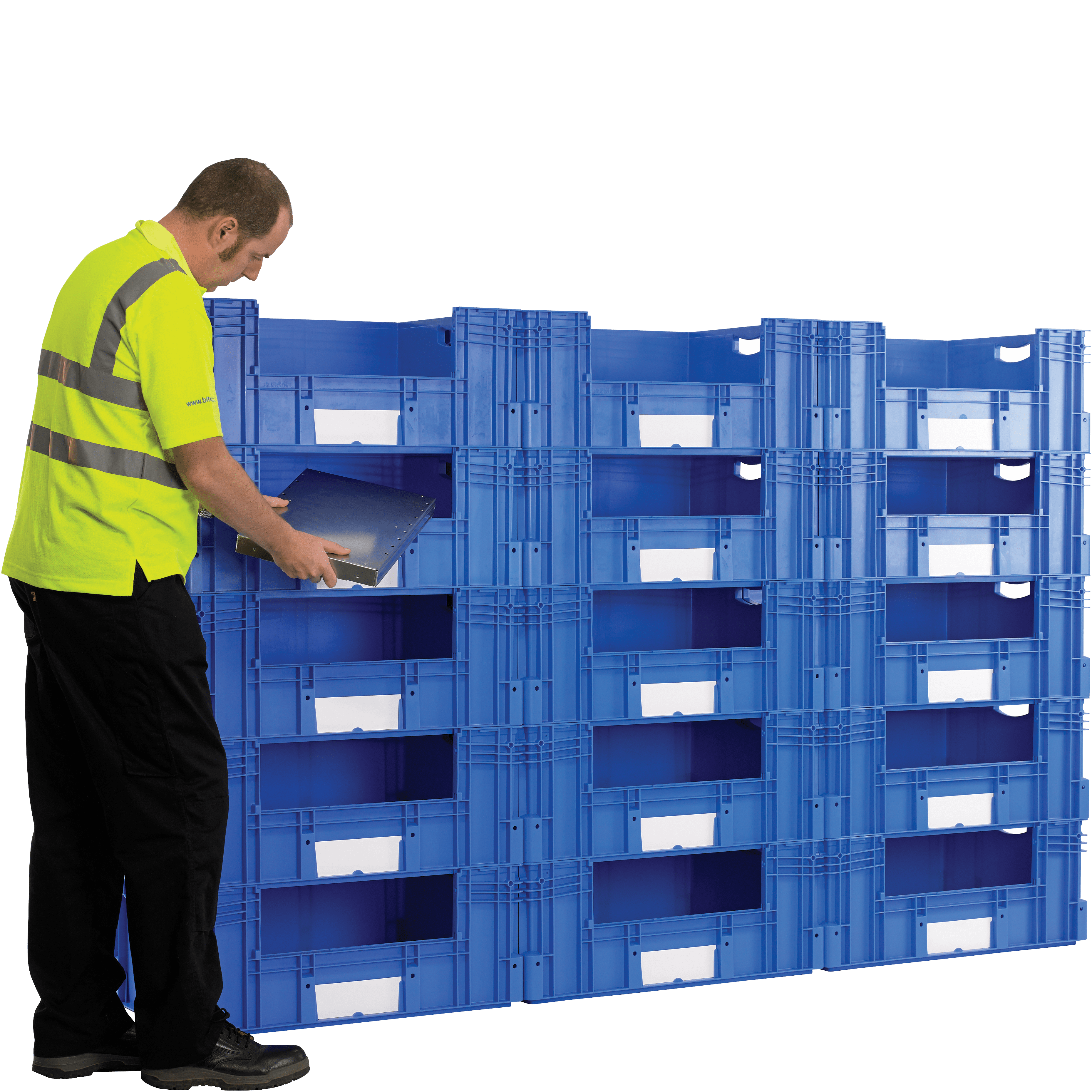 zoom

Short Description
XL containers - 600 mm or 800 mm deep
hardwearing polypropylene
pick opening on short or long side
supplied with labels
no need for shelving or racking
adjust or expand as your needs change
choice of 6 container sizes
More product details
Product Details
Large Pick and Pack Storage for Industry
Stacking pick bins are an integral part of many businesses, from industrial locations through to office and retail environments. These large stackable plastic storage boxes allow quick access to items while offering a storage solution that's stackable and therefore economical on space. Within industrial environments, these picking containers can be used to store large tools, equipment and documentation in an organised way. To improve the flexibility of these picking containers, they are available with short side pick face but if a long side pick face is needed choose a pick wall with BN containers.

Why Choose Large Stackable Plastic Storage Boxes
Different businesses will have different packing requirements. The distinguishing feature of these large pick and pack storage containers is that they're large enough to be useful in a variety of settings. While smaller picking containers might only be suitable for small parts of equipment and saving space, these large stackable plastic storage boxes can hold much more and therefore preferable for companies with plenty of storage needs but comparatively little space to work with. Stacking pick bins like these are easy to access and can be adjusted or expanded as a company's requirements alter for ultimate storage flexibility.

Organisational Stacking Pick Bins
Any picking or packing storage product must fulfil its promise and these large stackable plastic storage boxes do just that. They are a straightforward and practical solution complete with large labels included with the containers. These picking containers are designed to get straight to work, whether you're putting them on a shop floor or behind the scenes in a manufacturing location. Without efficient organisation, companies struggle to fulfil their potential and commitment to customers, so investing in these large pick and pack storage containers could be the next step towards your expansion and growth prospects.
Technical specifications
| | |
| --- | --- |
| Description | with long side pick opening, 600 mm deep |
| Width (mm) | 2400 |
| Height (mm) | 1600 |
| Depth (mm) | 600 |
| Features | 15 x XL86326 |
| colour | blue |