Container Pick Walls with medium XL containers
with short side pick opening, 600 mm deep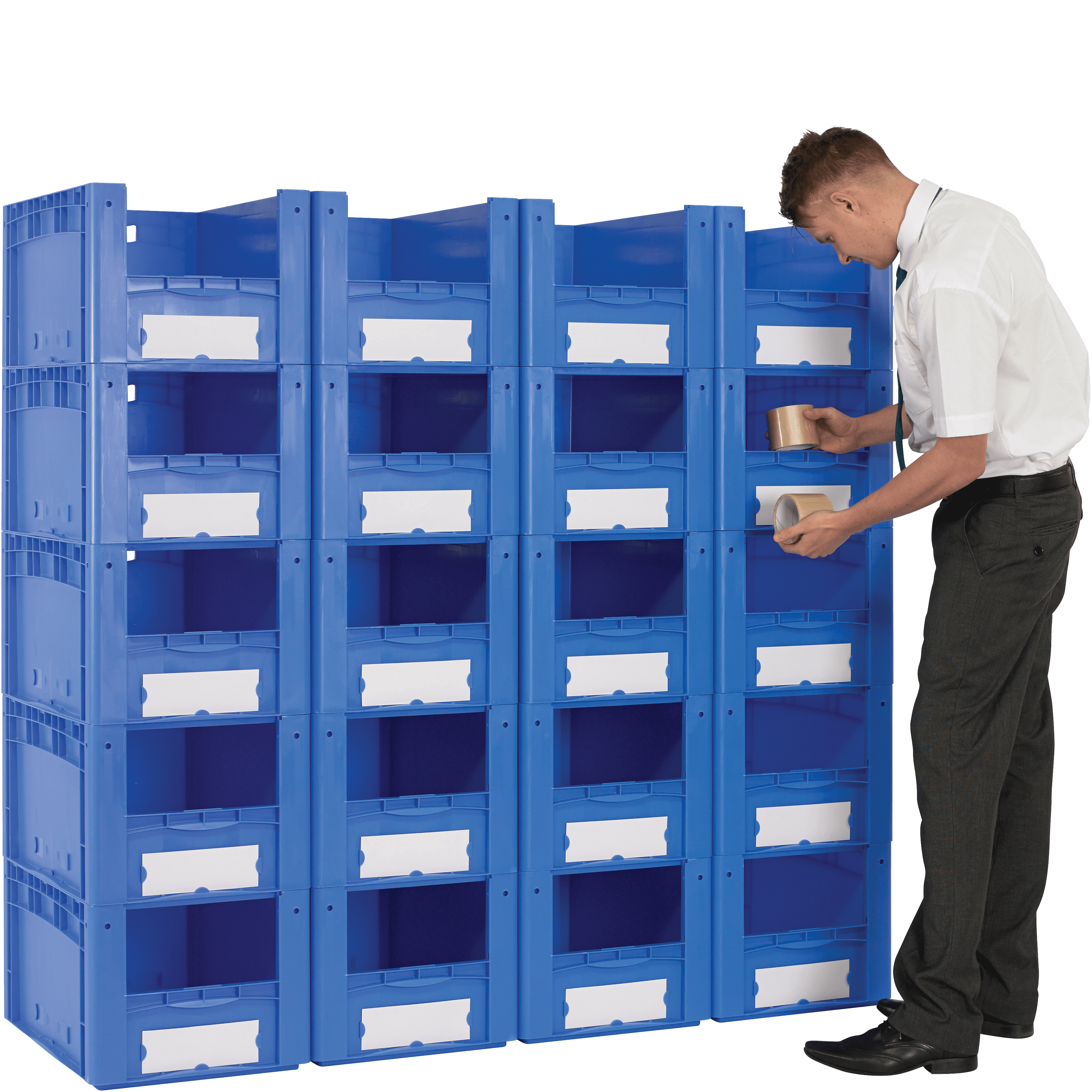 zoom

Short Description
XL containers - 400 mm or 600 mm deep
hardwearing polypropylene
pick opening on short or long side
supplied with labels
no need for shelving or racking
adjust or expand as your needs change
choice of 6 container sizes
More product details
Product Details
Medium Stackable Storage Boxes for Bulky Items
Storage options for items that are bulky but not overly large can often result in companies having to purchase expensive racking or shelving that fulfils its purpose yet isn't versatile enough to work effectively in a dynamic business setting. These medium stackable storage boxes remove those difficulties by being durable and hard-wearing but also stackable and versatile at the same time. That makes them ideal for locations where heavy-duty stackable plastic storage containers are required but where shelving or racking would be either inappropriate or cumbersome. These Euro stacking pick bins are an optimal solution for any company.

Why Choose Medium Plastic Stackable Storage Boxes
These square stackable plastic containers adapt to their environment, with the ability to adjust and expand as a company's needs alter. This makes them ideal for use in different locations across a business, where they may be needed in the workshop one month and in the post room the next. While shelving and racking is often fixed and therefore difficult to move, these heavy-duty stackable plastic storage containers are easy to relocate and offer a picking solution without the need for permanent installations. They come with various numbers of containers to allow you to pick the right option for your company.

Square Stackable Plastic Containers for Organisation
Warehouse picking boxes like these ensure that all employees can find the items they need in a hurry. These square stackable plastic containers come supplied with labels for simple organisation, while they are available with the pick opening on either the short or long side to allow companies to pick the right option for their operations. Thanks to the hardwearing polypropylene material, these medium stackable storage boxes will be a long-lasting addition to any warehouse, factory, workshop or administrative environment. These heavy-duty stackable plastic storage containers are a straightforward and practical option for picking and storage in any location.
Technical specifications
| | |
| --- | --- |
| Description | with short side pick opening, 600 mm deep |
| Width (mm) | 1600 |
| Height (mm) | 1600 |
| Depth (mm) | 600 |
| Features | 20 x XL64324 |
| colour | blue |