Pick walls with BN containers 600 x 400 mm
with long side pick opening, 400 mm deep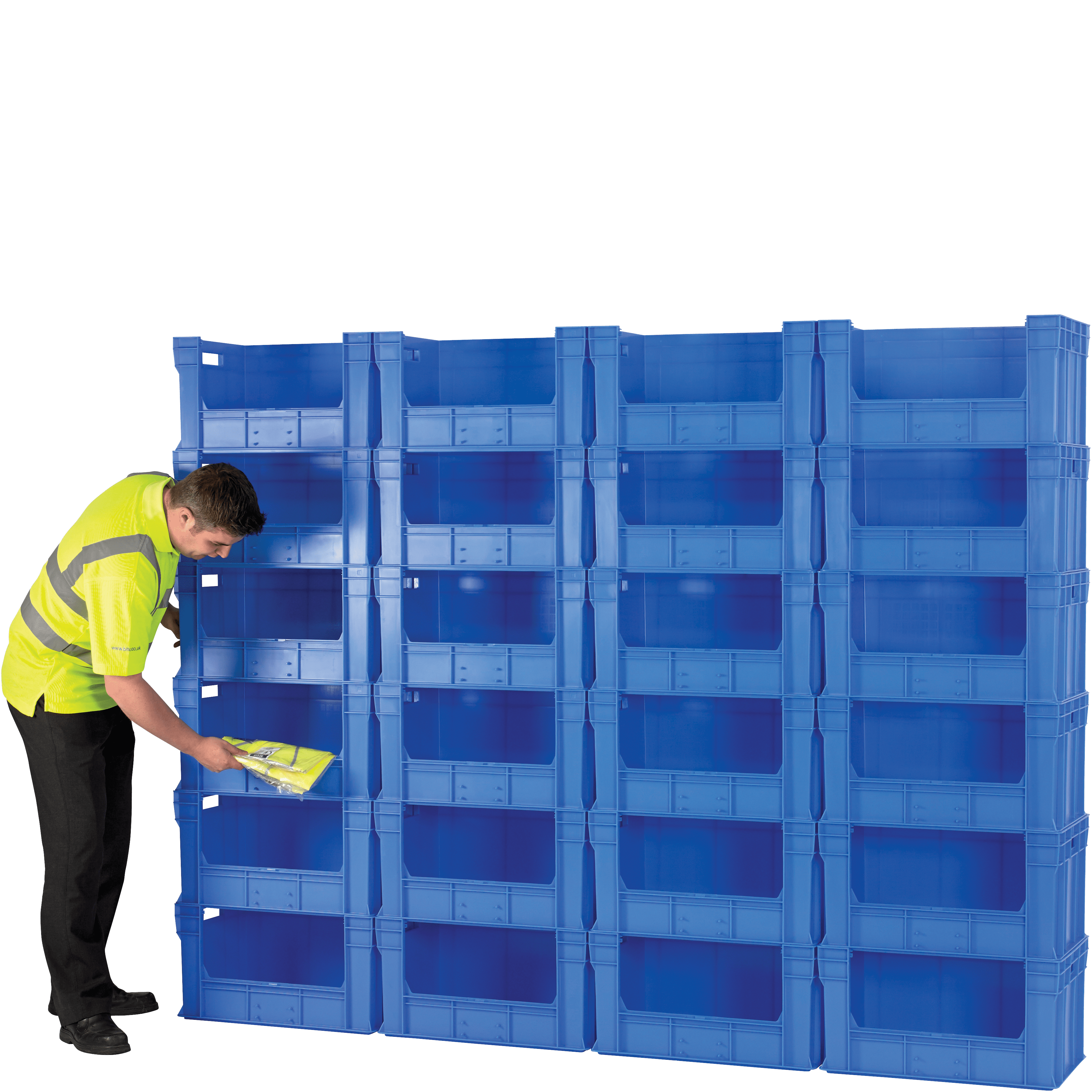 zoom

Short Description
BN containers - 600mm deep
pick opening on long side
hardwearing polypropylene
supplied with labels
no need for shelving or racking
adjust or expand as your needs change
choice of 2 container heights
More product details
Product Details
Extra wide Pick and Pack storage wall
Stacking bins with a pick opening on the long side are vital to many businesses to allow organised storage & retrieval of products and components. Within industrial environments, BN picking containers are ideal to store large tools, equipment and bulky documentation in an organised way. To improve the usefulness of these picking containers, the pick opening can also be fitted with a clear window to help keep contents clean & dust free.

Benefits of Extra Wide Stackable Plastic Storage Boxes
BN containers with extra wide pick opening are great to store & pick bulky items in minimal space. The layout of a BN pick wall can be changed to suit your needs and the distinguishing feature of these BN storage containers is that they're large enough to be useful in a variety of settings. As well as being able to fit windows, these containers can also have a drop on lid to add further protection from dust & dirt for the contents.
Technical specifications
| | |
| --- | --- |
| Description | with long side pick opening, 400 mm deep |
| Width (mm) | 2400 |
| Height (mm) | 1890 |
| Depth (mm) | 400 |
| Features | 24 x BN6436 |
| colour | blue |