Folding boxes EQ
with standard base and hinged two-part lid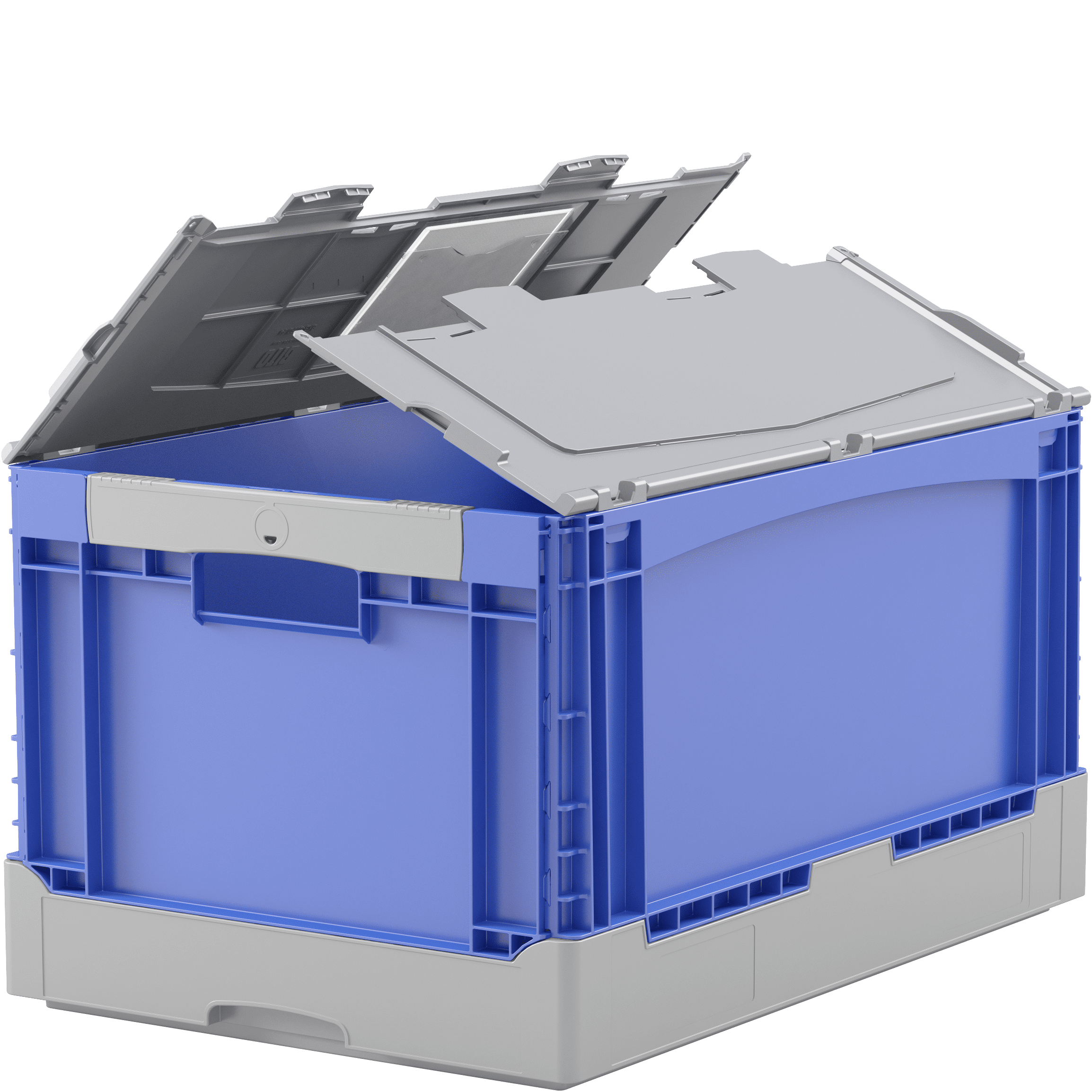 zoom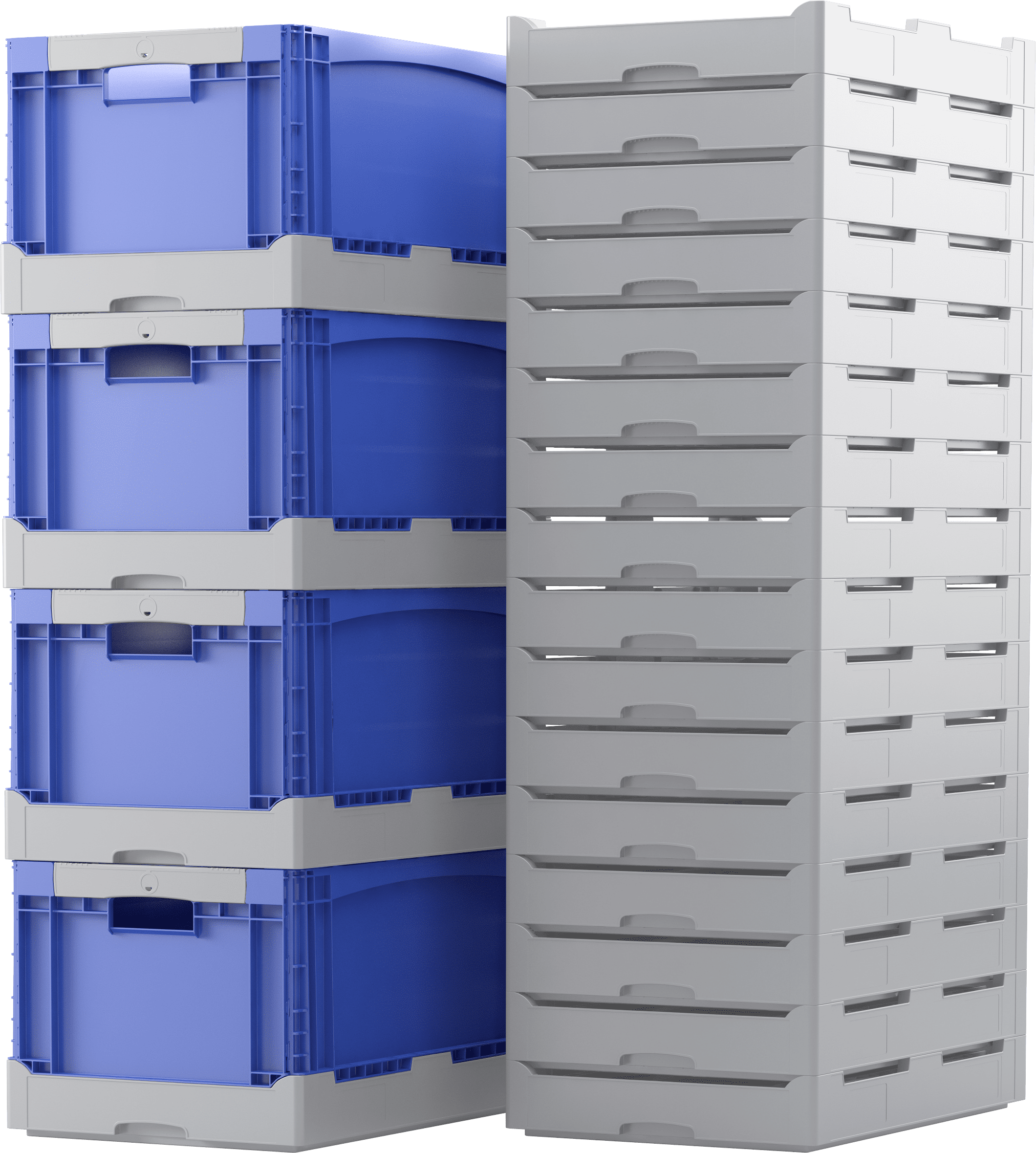 zoom


Short Description
empty container nesting has a volume saving ratio of 1:4
EQ folding boxes feature a unique, simple and ergonomic folding mechanism
ingenious yet simple seesaw locking/unlocking mechanism developed in cooperation with leading ergonomists
The lid protects contents from dirt and damage. Optionally available security seals deter tampering and theft.
optionally available lift grips turn outwards for ergonomic and easy lifting, pulling and carrying
More product details
Product Details
Space saving collapsible EQ container – with smooth base and hinged folding lid

These folding EQ boxes from BITO feature a smooth base and a hinged lid for easy handling, storage and transportation.

The high point of the EQ series is that all the containers are incredibly compact, taking up to 75% less space when closed. They feature a range of extras and their ergonomic design makes them incredibly easy to handle, with user-friendly features developed in collaboration with ergonomists.

These collapsible boxes are incredibly easy to store, enabling you to fold them effortlessly and stack them on top of each other. Their design makes them ideal for those working with limited square footage in the warehouse, who need to cut down on their logistics costs, or who want to minimize return transit costs for orders delivered in boxes.

Made from high-quality plastic for maximum durability, they come with a 5-year quality guarantee from BITO. These compact boxes can be stacked alongside and atop all of our other BITO containers, enabling you to plan for the perfect storage arrangement for your space.
Technical specifications
| | |
| --- | --- |
| Bin type | EQD64321 |
| External dimensions L x W (mm) | 600 x 400 |
| Height (mm) | 332 |
| Description | with grip opening |
| colour | blue/grey |
| Volume (litres) | 64 |
| Stacking load (kg) | 180 |
| Load capacity (kg) | 20 |
| Temperature range | -20°C to +80°C |
| Base option | Standard base |
| EAN | 4250692952262 |
Features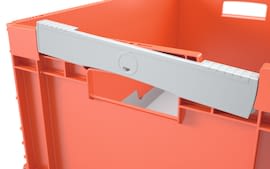 Seesaw (un-)locking profile
Sides lock open with a simple push of the thumb or the heel of the hand on the box shoulder. Developed in cooperation with leading ergonomicists.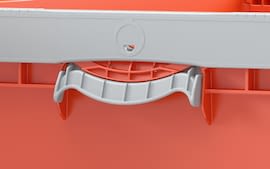 Fold-up handle
This alternative to open handle grips prevents unauthorized access to the contents and allows full use of the bin volume as well as easy handling.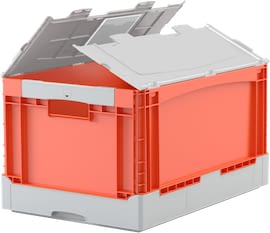 Hinged interlocking lids (optional)
loss-proof, tamper evident security seals available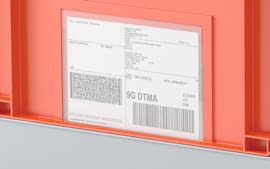 Label holder (optional)
The clear-view label holder can be fitted on the short side or on the lid. Please specify.
Downloads
Technical data sheet
Brochure