Carton live storage SDS-T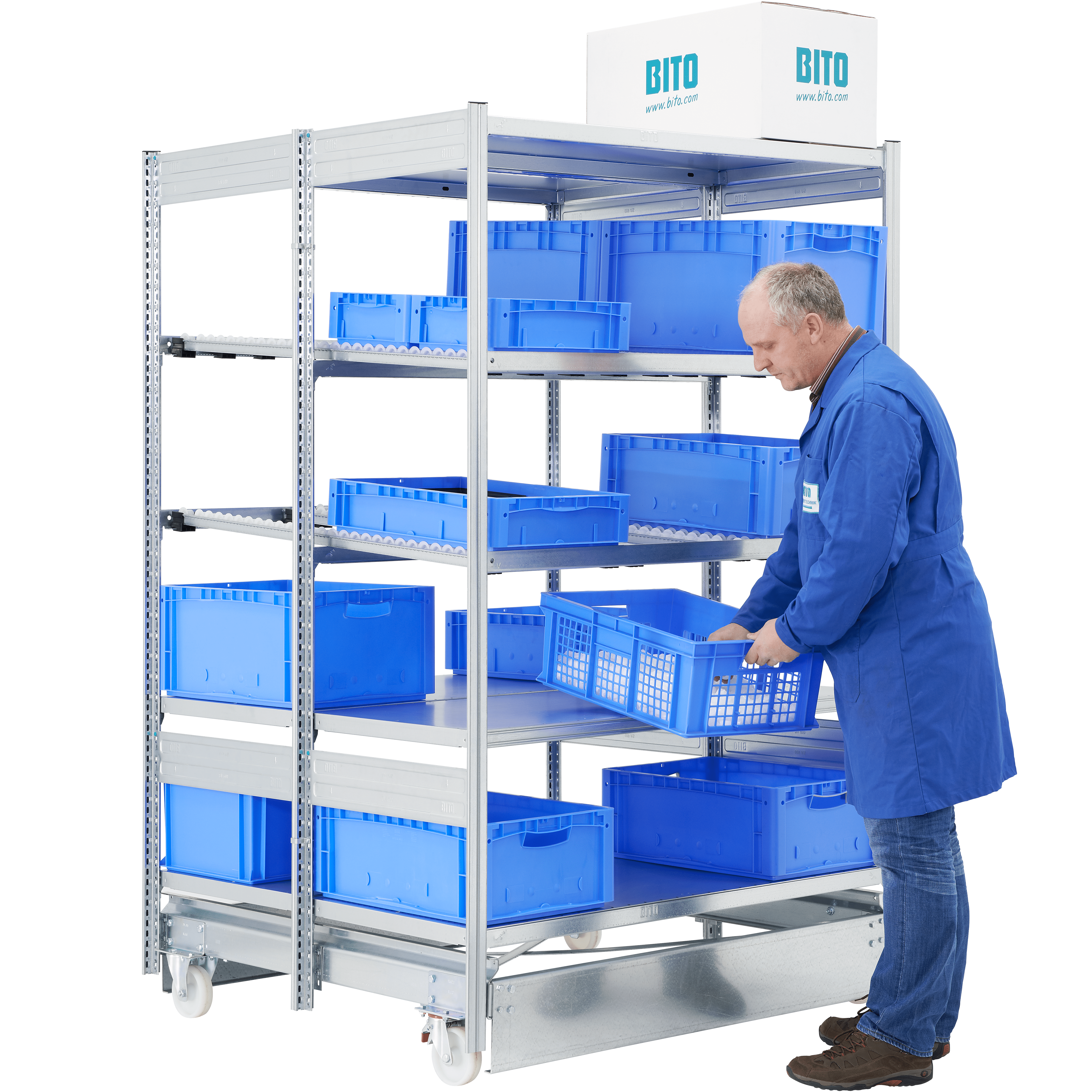 zoom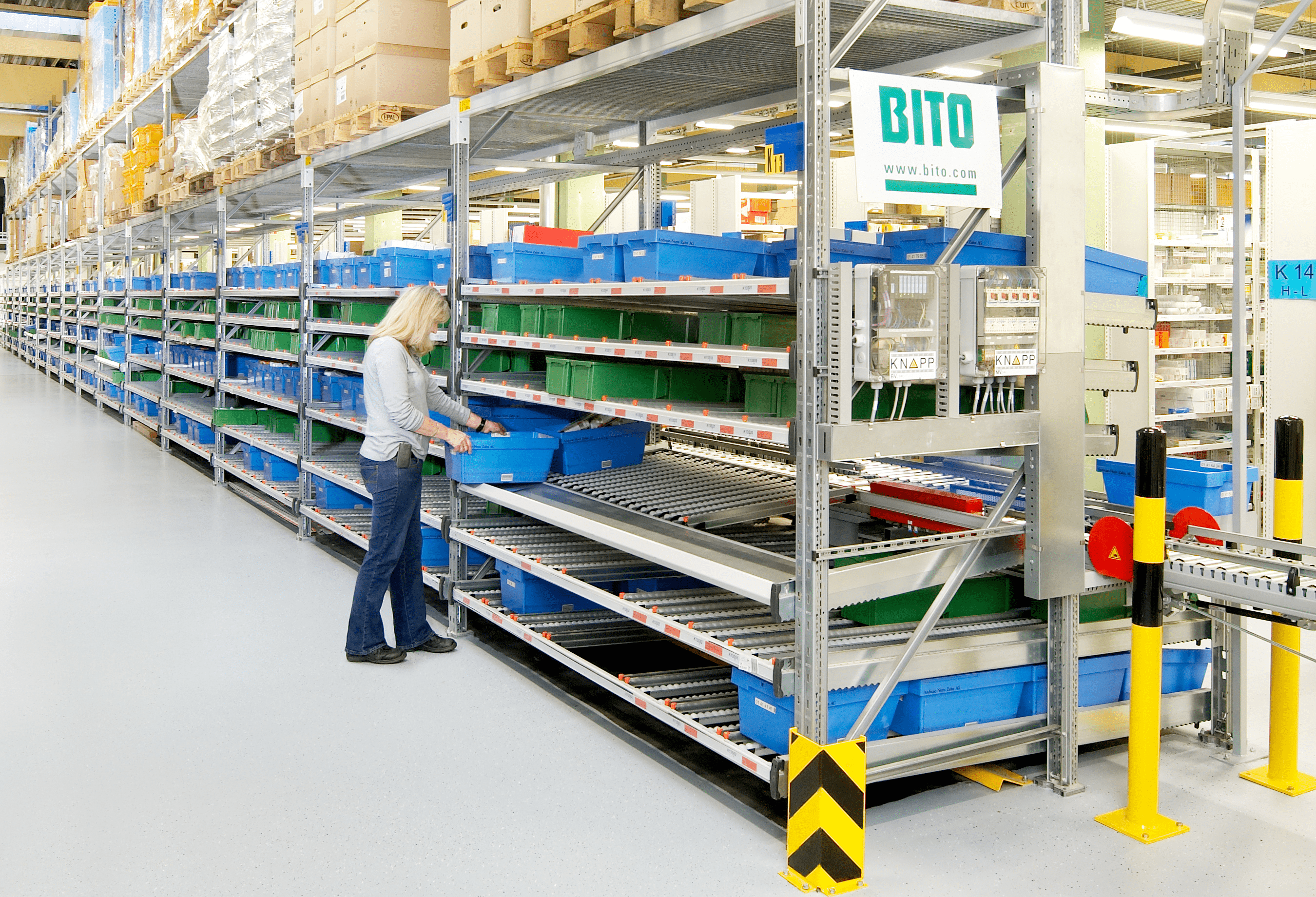 zoom


Short Description
Carton live storage accommodates smaller sized storage units such as plastic bins and containers, cartons or individual items without packaging. All goods are loaded at the rear of a storage installation and move gravity-driven on inclined roller lanes to the picking face where they can be picked to requirement.
Product storage in FIFO (First in - First out) order as well as single reference lines allow easy monitoring of production batches and sell-by dates.

Please note: This racking system has been designed for in-door use only. The indicated load capacities are not valid for earthquake hazard zones. If your storage and order picking facility is intended for use in a seismic hazard zone, please inform BITO in advance!
ergonomic supply of parts and components at workstations
allows FIFO and LIFO storage
compact and clear presentation of goods, items are within easy reach
shelves are adjustable in 25mm increments to suit the items you are storing
mobile shelving units offer more flexibility in your operations
More product details
Product Details
Shelving systems for picking

Ensure a complete supply line with quality shelving systems for picking from BITO.

BITO's complete shelving racking provides an efficient choice for warehouses, with practical features and user-friendly design for easier picking.

Efficient workflows and timely picking is an important part of any company in the storage and shipping industry. A system adapted to the requirements of respective companies is a must, which is why this complete shelf racking is an ideal choice. BITO offers a practical solution for the warehouse that can be readily altered to suit individual needs. Products range from static storage units that can remain fixed in place, to mobile alternatives that can be modified for transportation, with the use of castor wheels. What's more, you can easily combine multiple units to provide a ready-to-use rack for all your storage and picking needs. This allows you to adhere to the FIFO principle, while numerous shipping standards can be accommodated, due to this innovative system. BITO offers a range of single and double tier compartment styles, allowing you to accommodate all manner of goods, however big or small.
Technical specifications
| | |
| --- | --- |
| Shelving height (mm) | 2040 |
| Description | Set offer, mobile version |
| Shelf load (kg) | 100 |
| colour | galvanised |
| EAN | 4250692963084 |
Downloads
Installation data sheet
Instructions of assembly and use