European size stacking containers XL with double base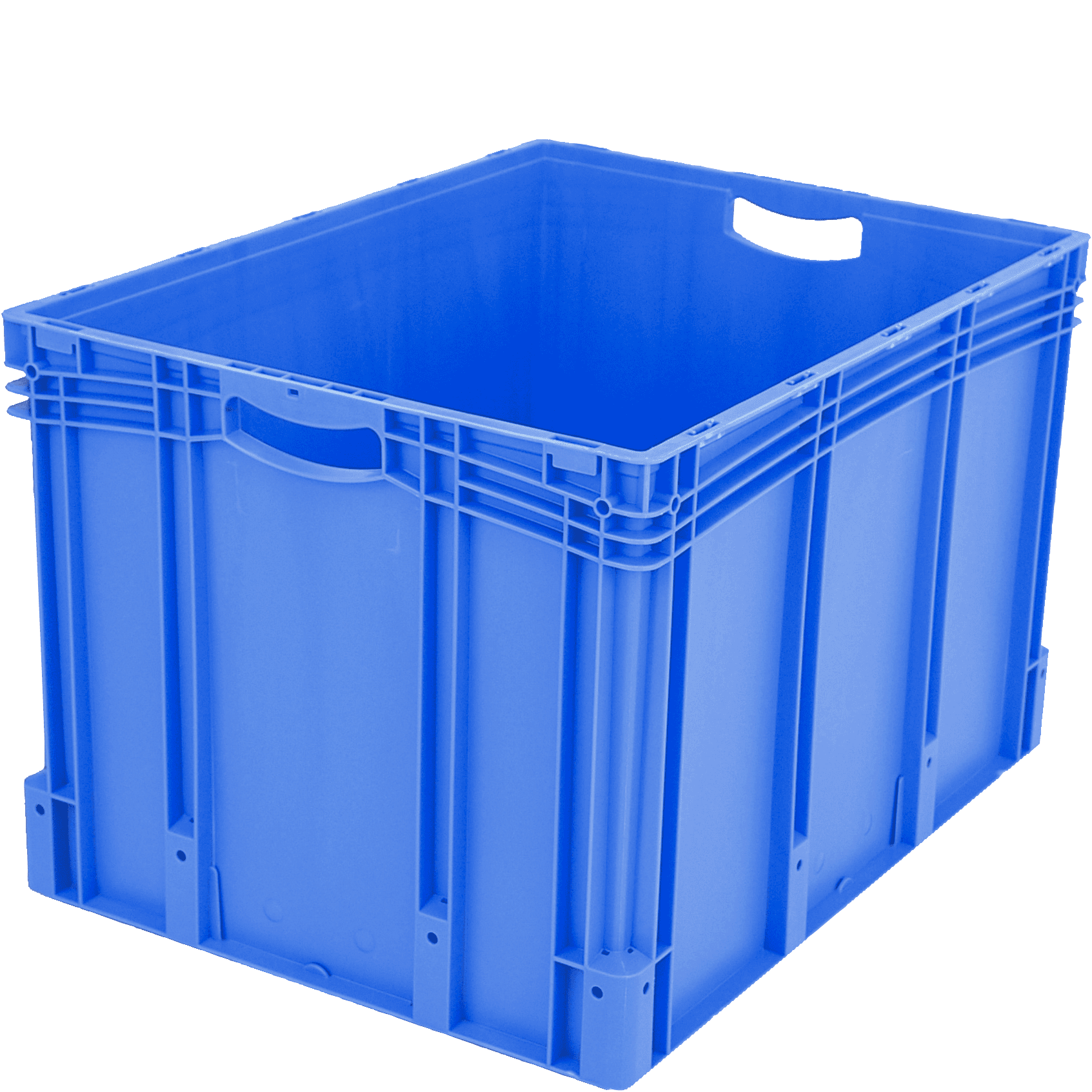 zoom




Short Description
BITO's most versatile container series suits almost any storage, manufacturing and transport/distribution application
large volume
ergonomic through-grips improve handling convenience
developed for heavy duty applications
extremely quiet travel on all types of conveyors
More product details
Product Details
Euro Stacking Container Xl with reinforced base

Euro Stacking Container XL with reinforced base, ideal for automated storage

This Euro stacking container XL is equipped with a durable reinforced base and is ideal for large loads and automated warehouses.

This BITOBOX XL container is an ideal choice for warehouses with conveyor systems, and ensures a high level of efficiency in the production and logistics sector. A smooth outer surface ensures no scuffing and damages, while any dirt and grime collected is easy to clean. Euro stacking containers are available in various sizes and heights, offering generous internal volumes for the storage and transportation of goods and production components. Due to the stable design and reinforced base, these containers can carry up to 80 kg when used with AKL automated systems in warehouses.

With ergonomic handles, these BITO containers can be comfortably lifted. If desired, you can order these boxes with soft-touch handles for even easier handling.

The interior of each box can be adapted to different requirements. For example, Euro stacking containers can be optimised with drainage holes. Other boxes can be selected with temperature resistant constructions, with an impressive range of -20 to +90°C.
Technical specifications
| | |
| --- | --- |
| Bin type | XL86521D |
| External dimensions L x W (mm) | 800 x 600 |
| Height (mm) | 520 |
| colour | bins in blue - double base in dark grey/black |
| Internal dimensions L x W x H (mm) | 762 x 562 x 501 |
| Volume (litres) | 206 |
| Stacking load (kg) | 800 |
| Load capacity (kg) | 200 |
| Load capacity AKL (kg) | 80 |
| Temperature range | -20°C to +60°C |
| Base option | Double base |
| EAN | 4250692932561 |
Features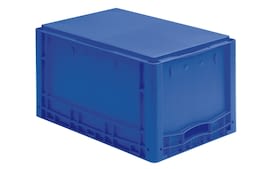 Standard base
The standard base will be your choice for loads of up to 30 kg.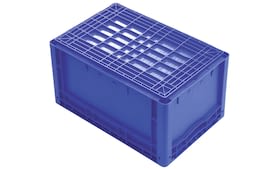 Ribbed base
Ribbed base containers are perfect for loads of up to 50 kg. Base deflection is very low.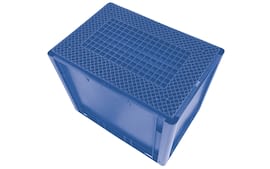 Ribbed base RX
Containers with a ribbed RX base carry up to 50 kg. Base deflection is very low. Diagonal outer base ribbing ensures excellent use on conveyors.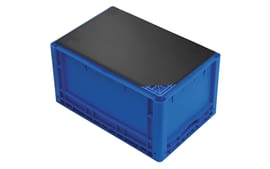 Double base
Double base containers take loads of up to 50 kg and only have a minimum base deflection.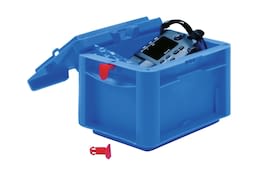 Snap lock lid
Suited for stacking containers XLD21121, ideal for shipping spare parts etc. Additional security tagging with KLTP tags possible.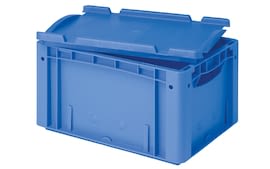 Drop-on lid AD
Closes an individual container or a container stack and is suited for automated lidding and strap-sealing.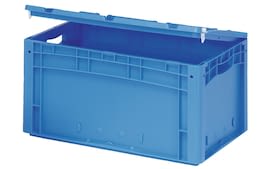 Drop-on lid ASDV
One-piece lid, hinged on one side and closed with 2 snap-on fixtures on the other side.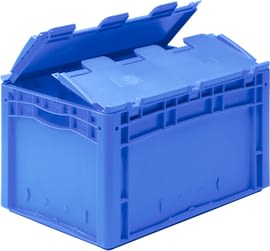 Hinged lid
Two-part lid suited for strap-sealing and security-tagging with KLTP security seals, excellent for distribution and transportation applications.

Do you have any questions about our products or your order?
We are happy to help you:
+971 4887 9027