Tyre shelving
Bin trolleys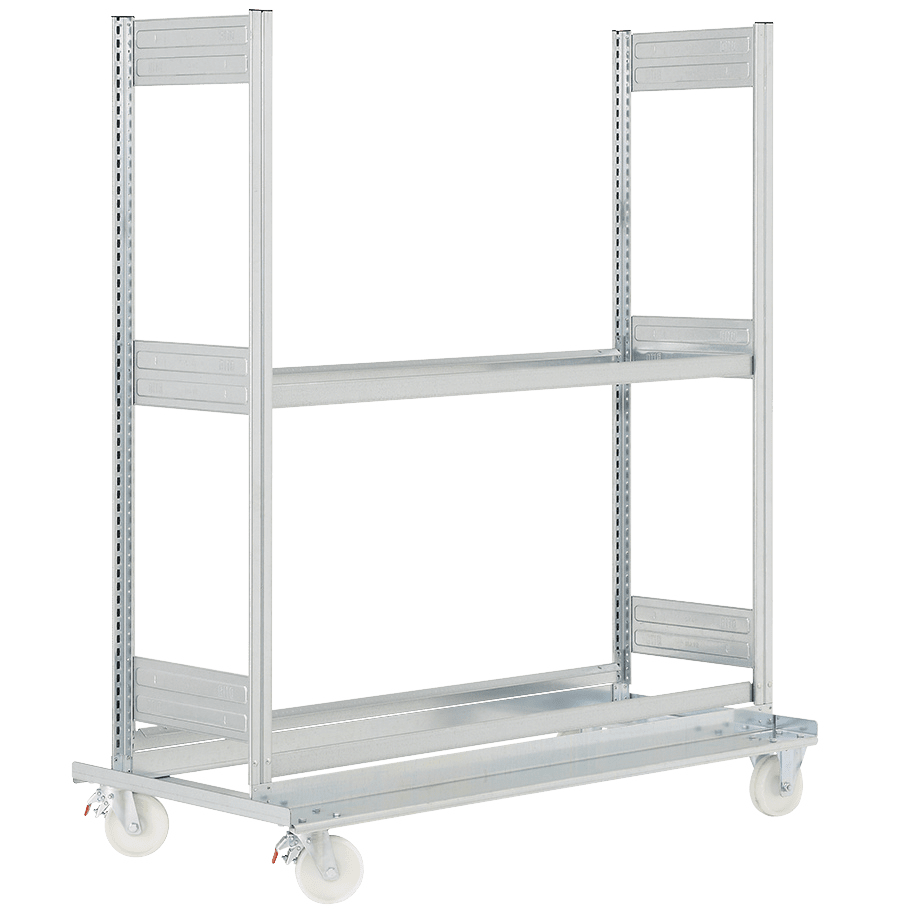 zoom

Short Description
space-saving storage of tyres and rims
special shape beams allow careful tyre and rim handling
vertical tyre storage
each tyre can be individually accessed
mobile version
More product details
Product Details
This modern storage solution allows you store more tyres while minimising space used

Tyre rack storage: Space-saving, innovative and easy to install

This tyre racking from BITO is designed for the standing storage of tyres, with a modular construction that allows for easy adjustments in limited space.

Whether it's summer or winter tyres and treads, it's important to provide the right shelving for proper storage when tyres are not in use. Only proper storage can ensure that tires are roadworthy and enjoy a long service life. This tire racking from BITO has been specially developed for this purpose. A generous depth of 400 mm provides ample space to store tires and rims with a diameter between 578 and 624 mm. Glossy galvanised finishes makes these shelves eye-catching, but also resistant to corrosion. These shelves can be easily assembled, with no need for screws and fixtures. Basic and more expansive models can be combined for a desirable storage solution to accommodate every need and utilise your available space perfectly. With their sleek and stylish design, these shelves make an ideal addition to any garage workshop or tyre showroom.
Technical specifications
| | |
| --- | --- |
| Dimensions H x W x D (mm) | 1625 x 1370 x 682 |
| Shelving height (mm) | 1625 |
| Useable depth (mm) | 424 |
| Shelf width (mm) | 1300 |
| Shelf load (kg) | 150 |
| Number of shelves | 2 |
| Bay load (kg) | 300 |
| Description | Bin trolley |
| colour | galvanised |
| External bay width (mm) | 1370 |
| External bay depth (mm) | 682 |
| EAN | 4250692952613 |
Features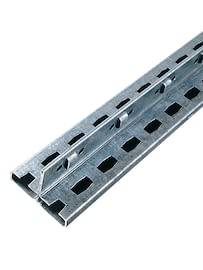 Uprights
High load capacities are achieved through precision steel bending to ensure sufficient rigidity for realising shelving heights of up to 10 metres.
Slim 50 mm profiles contribute to maximum space utilisation.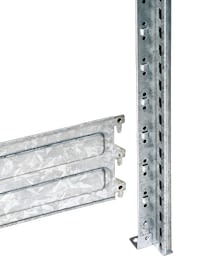 Frames
Easy boltless assembly on site for perfect adaptation to your location.
Level spacing can be adjusted in 25 mm increments to suit your needs.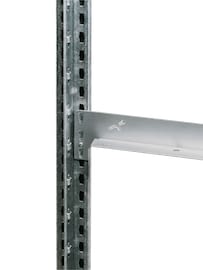 Beams
Beams and uprights form a solid force-fit connection that provides excellent lateral stability. The three location hooks of each beam connector conveniently slot into the upright perforations.
Safety pins prevent that the beam is accidentally dislodged.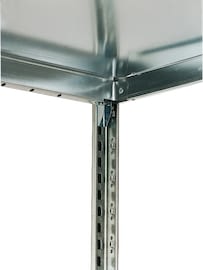 Shelves
Solid shelves with shelf clips - Our shelves feature box-profiled edges at the long sides and triple edge bending at the short sides.
Reinforcing lengthwise beads and pressure joined corners ensure excellent stability.
All shelves are perforated to accommodate shelf dividers.
Downloads
Instructions of assembly and use
Brochure

Do you have any questions about our products or your order?
We are happy to help you:
+971 4887 9027