Folding distribution boxes MFB
with hinged two-part lid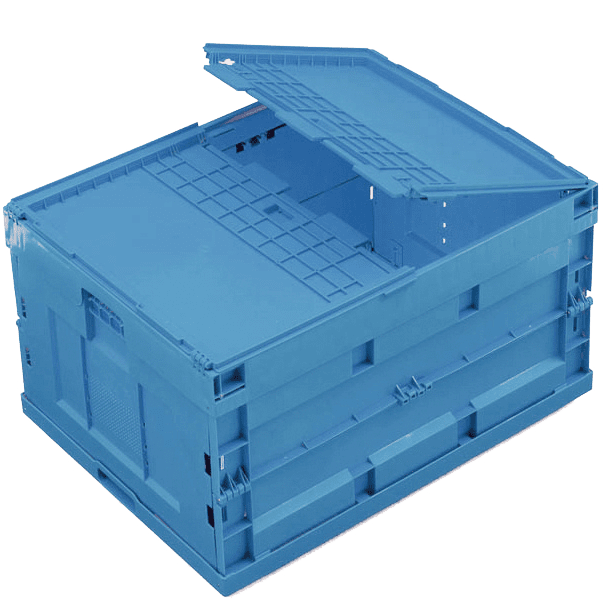 zoom

Short Description
nesting saves up to 82% of storage volume
ergonomic access to items
The lid protects container contents from dirt and damage. Optionally available security seals deter tampering and theft.
robust hinges for a long service life
folds safely in seconds
More product details
Product Details
Space saving folding MB box – with attached lid

These multifunctional folding boxes from BITO fold down when not in use and come with a secure lid for maximum protection of your precious cargo.

Looking for a convenient storage and packing solution that saves you time and money? These hard-wearing containers from BITO make an ideal choice. When not in use, these containers can be folded down to save up to 82% of the space occupied when in use, making them a great choice if you're looking to save on space and money.

Incredibly easy to fold down or open, these durable boxes are built to last. Built from the same high-quality plastic as all of BITO's containers, these boxes can withstand huge swings in temperature and can be tailored toward your needs, with optional extras to suit bespoke requirements.

These MFB containers can be used in all manner of stacking combinations alongside other BITO units, giving you an efficient storage arrangement for your inventory room, warehouse or distribution centre. What's more, their resilient design means you can use your boxes for years to come, saving you a small fortune in repackaging costs. Available in various dimensions and heights, these particular containers come complete with folding lids to keep contents locked down and protected, whether they're in static storage or being transported to clients and customers.
Technical specifications
| | |
| --- | --- |
| Bin type | MFBD86441 |
| External dimensions L x W (mm) | 800 x 600 |
| Height (mm) | 465 |
| colour | dove blue |
| Internal dimensions L x W x H (mm) | 740 x 540 x 425 |
| Volume (litres) | 165 |
| folded height (mm) | 145 |
| Temperature range | -20°C to +90°C |
| EAN | 4250692906890 |

Do you have any questions about our products or your order?
We are happy to help you:
+971 4887 9027