Cantilever racking type L
with tubular arms, double sided use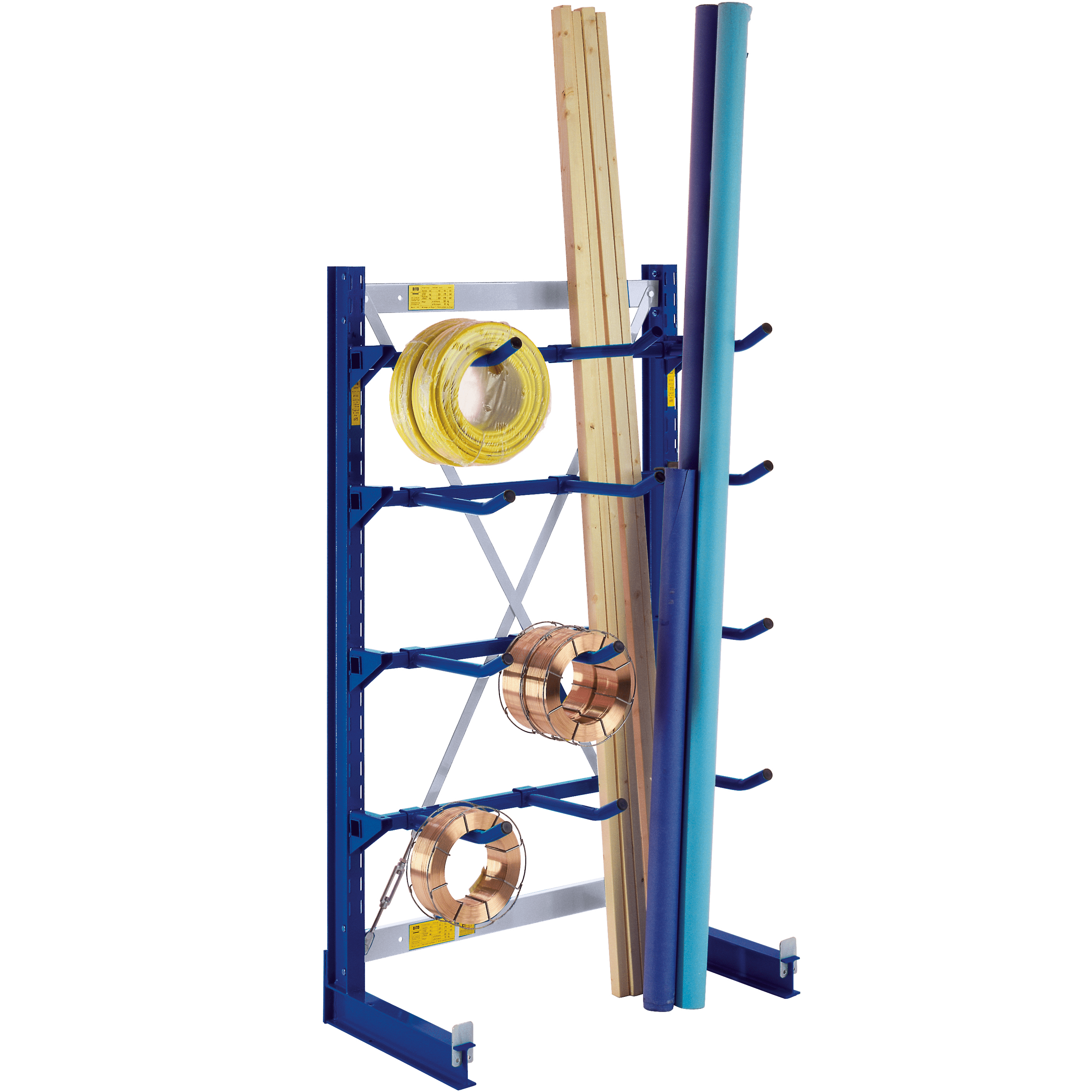 zoom


Short Description
ideally suited for vertical storage of long loads and coils
boltless assembly with back bracing every alternate bay
levels adjust at 60 mm intervals for optimum adaptation to your stock items
standard racking kits are available for immediate delivery
More product details
Product Details
Type L Cantilever racks for horizontal and vertical storage of long products


Type L Cantilever racks provide a safe and stable way of storing long and bulky goods.

Cantilever racks from BITO have been developed especially for the demands of the industrial and construction sectors. They offer optimum storage space for pipes, profiles, beams and sheet materials. These useful racks can be fitted without screws, making for easy installation. Stands are made from solid IPE steel for maximum support, with easy adjustments and roll-off protection. These versatile racks allow standing storage to be truly realised in your warehouse or workshop. One-sided racks are placed against walls to save space, while two-sided designs can be accessed from either side. Type L racks are available from lengths starting at 3,200 mm and are of modular design, so you can choose a tailored storage solution that's right for you. Cantilever racks provide a storage space where long goods and bulky items can be placed directly, with lifting vehicles allowed direct access to the shelf, with pallets and outer packaging not required. Powder coating of the arms protects sensitive items from damage and reduces noise when loading or retrieving items.
Technical specifications
| | |
| --- | --- |
| Load cap. per level (kg) | 60 |
| Shelving height (mm) | 1980 |
| External bay width (mm) | 1088 |
| Number of columns | 1 |
| External bay depth (mm) | 1100 |
| Description | Extension bay |
| Useable depth (mm) | 2 x 400 |
| colour | RAL 5010 Gentian blue |
| EAN | 4250692905473 |
Features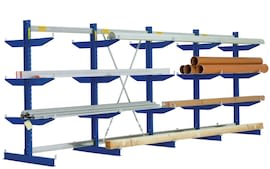 Self-supporting loads
Cantilever arms with end stops or without end stops


Ideal for items such as long loads, chipboard and steel sheet panels, timber packs, bars, pipes and tubes, cassettes and trays for long load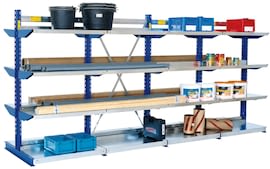 Flexible long loads
Cantilever arms with straight shelves


Ideal for items such as cuts, irregularly shaped items, smaller size drums, kegs, PVC containers and jerrycans, cardboard boxes, loose items, customer specific load carriers, etc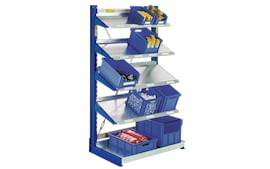 Ergonomically favourable supply
Cantilever arms with inclined shelves for providing supplies at workstations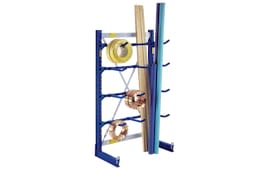 Storage of standing and hanging goods
Tubular arms for reels, coils and vertical storage

Do you have any questions about our products or your order?
We are happy to help you:
+971 4887 9027