Sheet/plate racks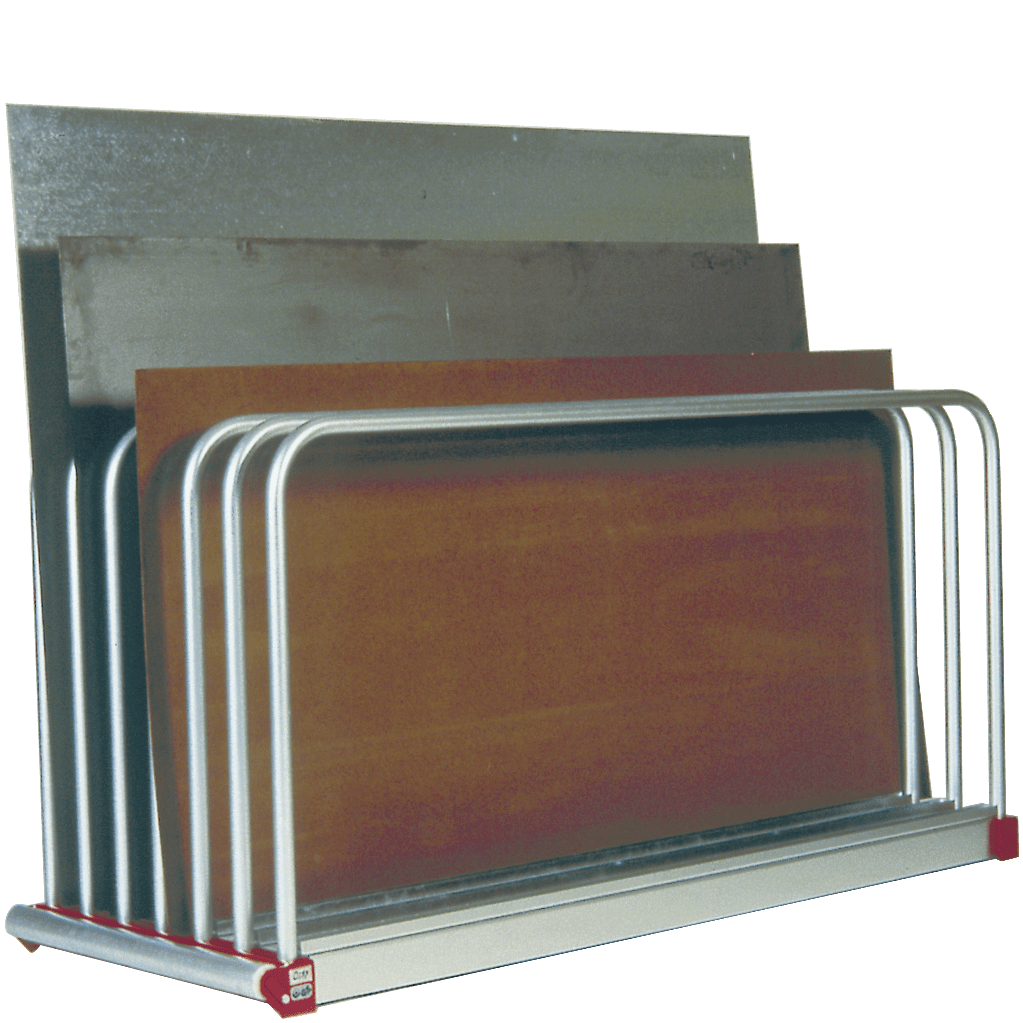 zoom

Short Description
rack base from galvanised steel sheet with grooves for easy sheet material positioning, the square-tubed frame provides stable footing
galvanised push-in dividers bars, additionally secured with bolts
neat presentation saves time and money
goods are within immediate reach
can be handled by one person
accommodates sheet materials from PVC, laminates, cardboard or steel, load capacity of up to 9 tonnes
divider bars are 900 mm high
More product details
Product Details
Sheet racks

This vertical storage rack offers an easy way to store large cuts of wood, plastic and sheet material.

This shelving rack is suitable for the picking and storage of plastic boards, wooden boards, press boards and other sheet materials. It is also suitable for high loads.

This storage unit provides a safe place to store boards, with 900mm high dividers. This vertical storage means that individual parts are ready to pick, providing instant oversight to stock and easy access for your team. This rack is ideal for one-man operation.

The rack is designed to be stable and can carry a total load of up to 9 tonnes. The base is made from galvanised sheet steel for a robust construction and is equipped with special guides for a more secure hold.

The surfaces are galvanised so that technical brackets are also protected against wear and corrosion, making this a great choice for long-term value. Dividers are inserted into the base and fastened with bolts. Depending on the application of this storage, bases are available in different widths and lengths to accommodate panels of different sizes.
Technical specifications
| | |
| --- | --- |
| Dimensions L x W x H (mm) | 2030 x 800 x 1000 |
| Section width (mm) | 85 |
| Number of compartments | 6 |
| load capacity (kg) | 750 |
| Suited for panel dim. (mm) | 2000 x 1000 - 3000 x 2000 |

Do you have any questions about our products or your order?
We are happy to help you:
+971 4887 9027