Folding pallet boxes
with 2 runners and 2 feet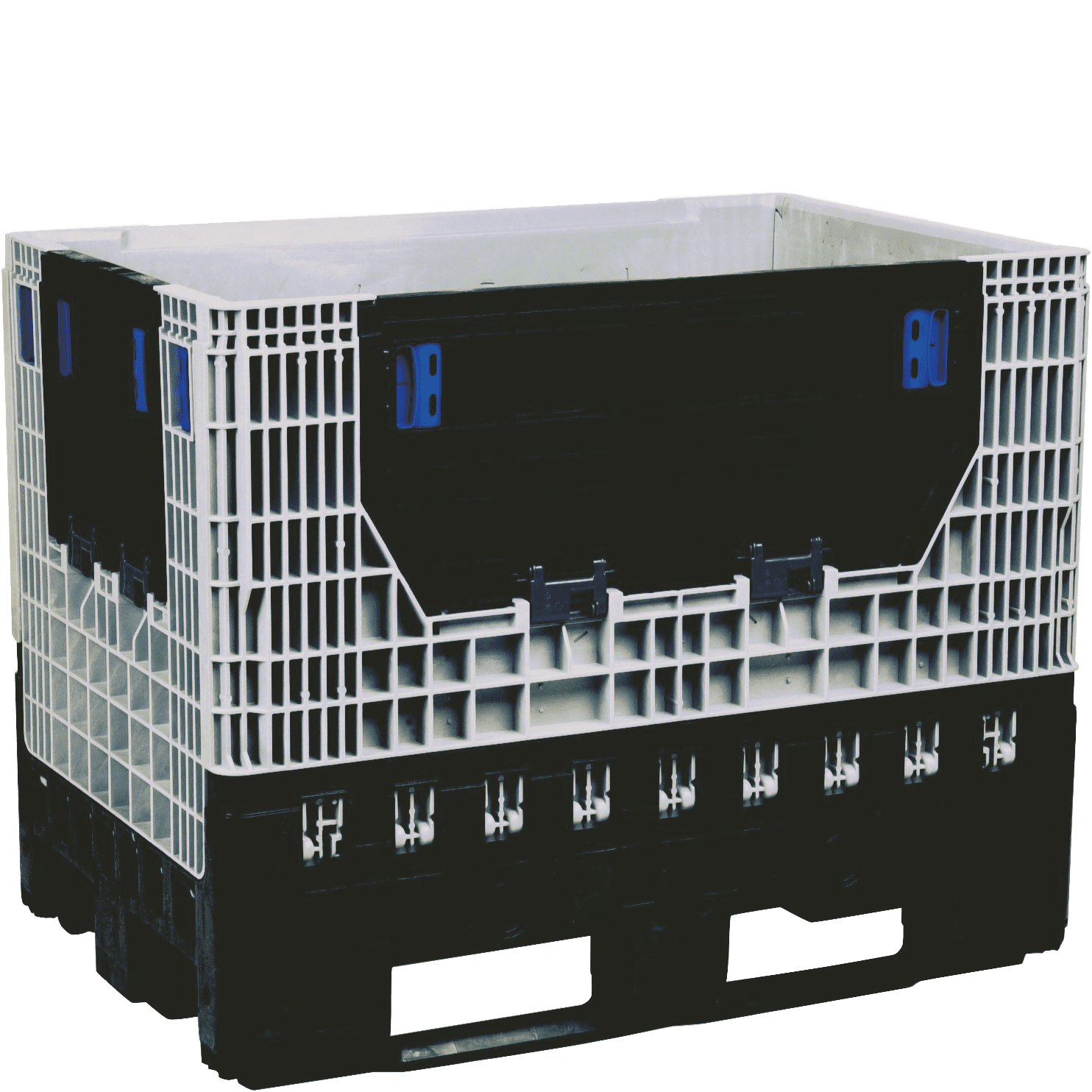 zoom

Short Description
sturdy and functional construction cuts down on transport costs and guarantees highest levels of safety in distribution
large half-drop door at the short or at the long side facilitate product picking
convenient handling and easy cleaning
substantial savings on space when nested
good travel characteristics on powered conveyors
More product details
Product Details
Folding Pallet Box with Fork Entry Shoes

This folding pallet box provides a space-saving alternative to larger storage equipment thanks to its collapsible design and its sturdy pallet base.

For warehouses, distribution centres and large storerooms, convenient storage means everything. When space is at a premium, making sure that your storage solutions are flexible is paramount. This versatile folding pallet box from BITO's incredible range has a large 500kg capacity.

Pallet boxes are incredibly flexible. When utilised, they provide a centralised storage solution for warehouse spaces that streamline the workflow. They can be used as drop boxes for loose products, or filled with stacking containers or smaller boxes. When not in use, these pallet boxes fold away, saving floor space in the warehouse and enabling you to use it for other operations.

Another handy feature of this product is the pallet base. When the pallet box is fully fitted and in use, the base provides a convenient attachment for forklifts or other machinery. This allows large loads to be moved effortlessly and quickly to where they need to be.
Technical specifications
| | |
| --- | --- |
| Bin type | PK188 |
| External dimensions L x W (mm) | 1200 x 800 |
| Height (mm) | 950 |
| colour | grey |
| Internal dimensions L x W x H (mm) | 1120 x 720 x 765 |
| Volume (litres) | 620 |
| Stacking load (kg) | 2000 |
| Load capacity (kg) | 500 |

Do you have any questions about our products or your order?
We are happy to help you:
+971 4887 9027