Folding bulk containers
with feet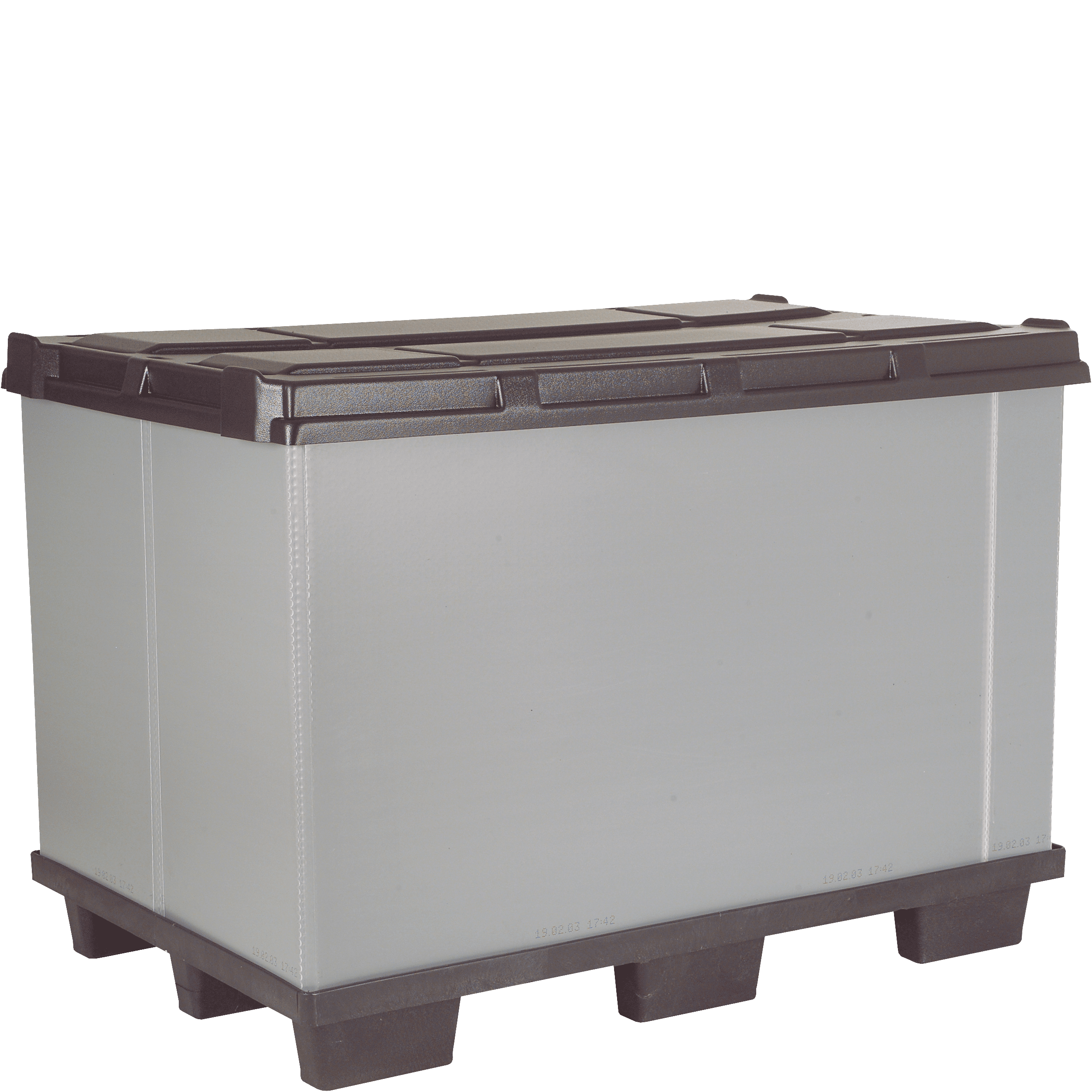 zoom

Short Description
dust-proof storage and transport
considerable reduction in volume when empty (folded height about 250 mm, volume savings of up to 77%)
robust design for extremely heavy loads
100% recyclable
custom prints available
More product details
Product Details
Folding bulk container with fork entry base

The collapsible design of this BITO pallet box makes it ideal for warehouses and distribution centres where space is at a premium.

Need a large-scale storage solution, but short on space? BITO's collapsible pallet box is the storage solution you've been waiting for. Even more convenient than other products in this range, this collapsible pallet box reduces its volume dramatically when collapsed and not in use, freeing up square footage for other things.

An ideal choice for warehouses and distribution centres, this pallet box can be used as a drop box to store loose items and picked orders temporarily. Its durable design and base also make it an ideal storage solution for smaller boxes and containers.

Once you've filled the pallet box, the pallet base can be used for handling it with machinery. It can be picked up by forklift and loaded onto racks with ease, or carried to the delivery vehicles that haul it to the next stop on its journey. Optional extras are also available for use with this box, including labelling pockets if you need to add a bit more structure to your operation.
Technical specifications
| | |
| --- | --- |
| Bin type | BMD1280I |
| External dimensions L x W (mm) | 1245 x 845 |
| Height (mm) | 855 |
| colour | grey |
| Internal dimensions L x W x H (mm) | 1200 x 800 x 695 |
| Volume (litres) | 667 |
| Stacking load (kg) | 500 |
| Load capacity (kg) | 1200 |

Do you have any questions about our products or your order?
We are happy to help you:
+971 4887 9027