Office shelving
, single sided use, RAL 7035 Light grey

single sided use, RAL 7035 Light grey
zoom

Short Description
ideal for lever arch filing
shelves with integral retaining lip at the rear to prevent products from falling off
frames and shelves are epoxy-coated in light grey, RAL 7035 – stylish option for use in office environments
fast and easy assembly without bolts
stepped beams adjust at 25 mm intervals for optimum adaptation to your stock items
More product details
Product Details
Office shelving by BITO offers more organisation for your office


BITO's office shelves readily adapt to the needs of your office so you can set up an efficient storage system in no time.

In many offices, the accumulation of files is a common concern and available space is often limited. In order to overcome this common problem, it's important you make the right choice when it comes to file organisation. Now you can make the most of your available space, thanks to BITO. Our innovative storage solution boasts a modular design that can be assembled and adapted to best fit your individual needs. The individual parts of this system are available in various heights and widths, with an almost unlimited array of different arrangements. In addition, these office shelves are easily expandable. A range of one-way and two-way options is available, depending on whether the shelf is placed on the wall or in the middle of a room.

Since the shelves are perforated, you can use additional accessories, such as handrail edges or handrails themselves. This makes arranging your files even easier. You can adjust the width of the individual compartments in increments of 25 mm. Due to the slick finish and eye-catching design, these shelving options also make a visually appealing option for your office.
Technical specifications
| | |
| --- | --- |
| Shelving height (mm) | 2200 |
| Useable depth (mm) | 300 |
| Shelf width (mm) | 750 |
| Number of shelves | 6 |
| Description | Extension bay |
| Shelf load (kg) | 50 |
| Colour | RAL 7035 Light grey |
| File capacity | 54 |
| bay load (kg) | 500 |
| External bay width (mm) | 758 |
| External bay depth (mm) | 324 |
| EAN | 4250692906524 |
Features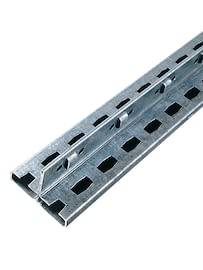 Uprights
High load capacities are achieved through precision steel bending to ensure sufficient rigidity for realising shelving heights of up to 10 metres.
Slim 50 mm profiles contribute to maximum space utilisation.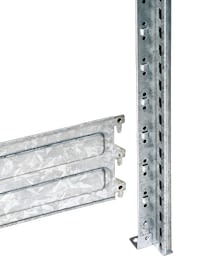 Frames
Easy boltless assembly on site for perfect adaptation to your location.
Level spacing can be adjusted in 25 mm increments to suit your needs.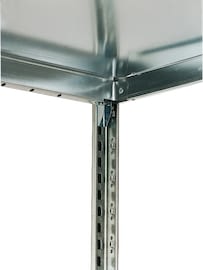 Beams
Beams and uprights form a solid force-fit connection that provides excellent lateral stability. The three location hooks of each beam connector conveniently slot into the upright perforations.
Safety pins prevent that the beam is accidentally dislodged.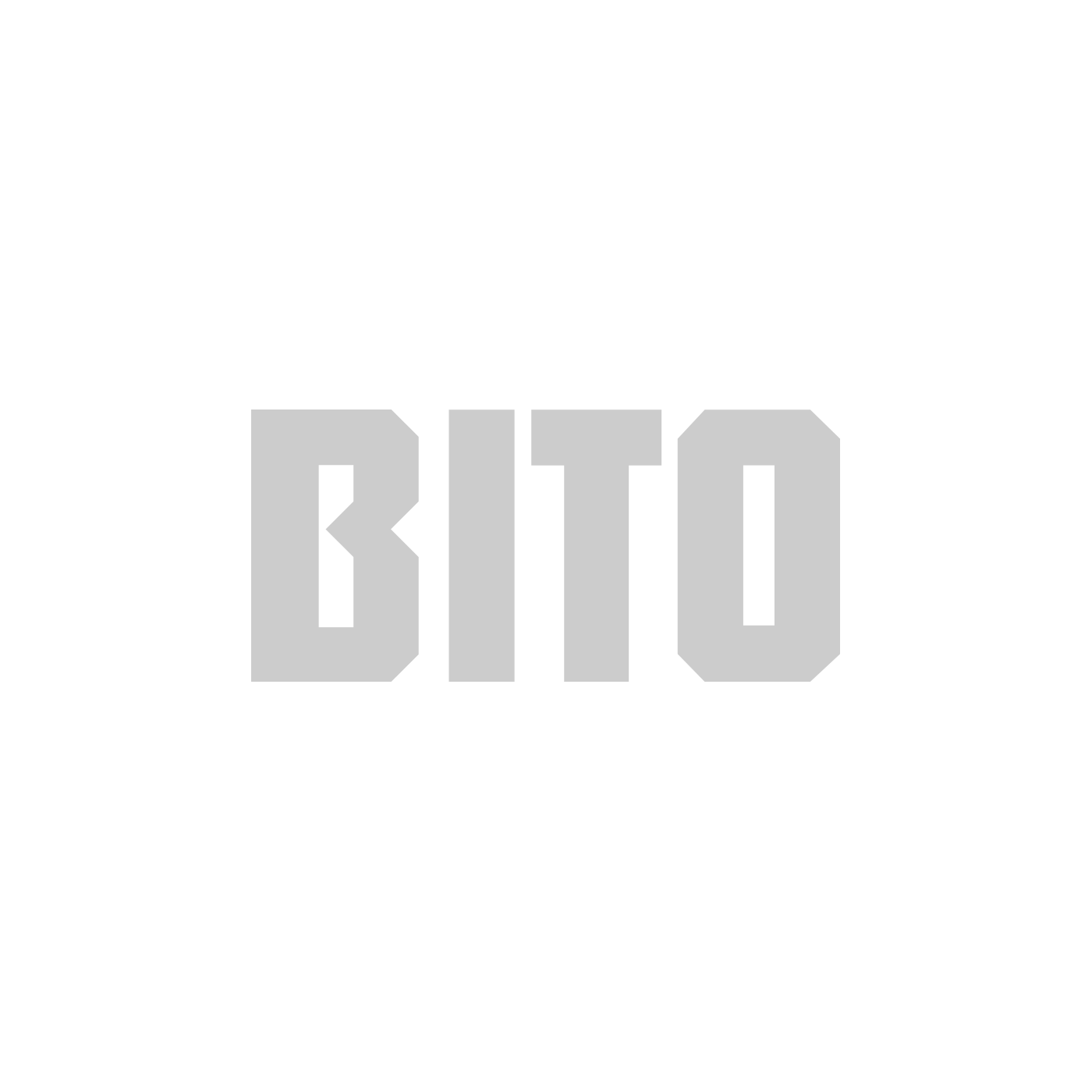 Shelves
Solid shelves with shelf clips - Our shelves feature box-profiled edges at the long sides and triple edge bending at the short sides.
Reinforcing lengthwise beads and pressure joined corners ensure excellent stability.
All shelves are perforated to accommodate shelf dividers.
Downloads
Instructions of assembly and use
Brochure

Do you have any questions about our products or your order?
We are happy to help you:
+971 4887 9027